Find An Obituary
Help remember your loved one with a thoughtful memorial, honoring the story of their life and family, as well as obtain details on their funeral arrangements. Click below to view our obituary listing.
Join the Mailing List
When an obituary is published to our site, we will notify you by email. This service is free, and you may unsubscribe at any time.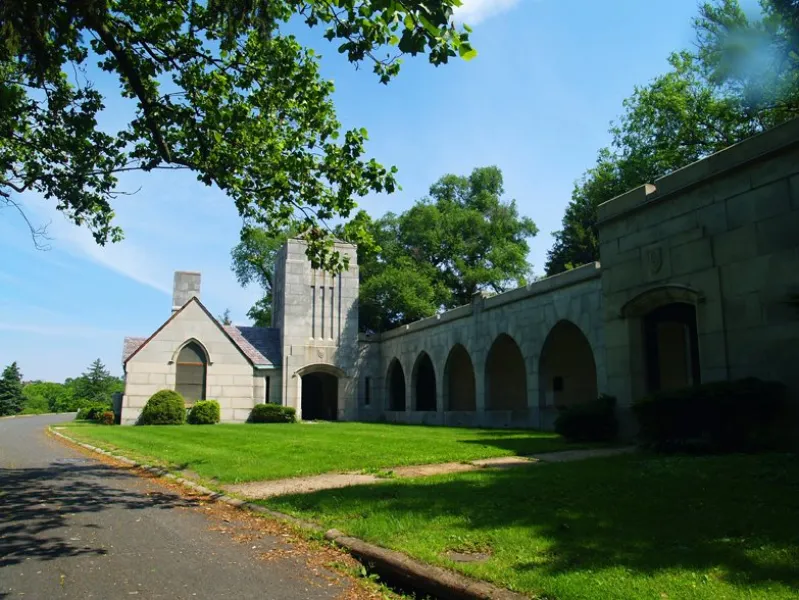 Suitland's Trusted Funeral, Burial & Cremation Provider

Our goal is to provide compassionate and professional services at a reasonable cost without compromising our high standard of quality. We respect family traditions, personal preferences and financial situations. — Manager and Supervising Mortician Lenard Kent
Of the many arrangements made after losing a loved one, the first is the selection of a funeral home. Our staff can help create a beautiful tribute and provide guidance and suggestions on the many decisions made when planning a funeral, cremation, memorial, celebration of life, and/or burial service.
We take pride in meeting the specific, and sometimes unique, needs of each and every family. Please use our website to learn about the funeral, cremation and permanent memorialization services we offer, as well as our pre-planning and grief support resources.
If you have any questions or concerns, please contact us at anytime. We are here to help you!
Plan Ahead
Advanced planning is a thoughtful and considerate act that your loved ones will truly appreciate when the time comes.
Customized Tributes
Customizing the service for your loved one allows you to truly honor their memory with unique and personalized details.
Testimonials
The staff was very helpful... very professional and knowledgeable.
The Family of Louise Nelson
I was very satisfied with my mom's prep, funeral and burial... They worked well with me as to our needs.
The Family of Dorothy Rollins
I'm very satisfied with the service and cleanliness of the facility... So professional.
The Family of Maximina Ramiscal
We received great care in this difficult time... We really appreciated that no one was pushing us to buy anything, but the service we requested, this felt also very welcoming and human. At the same time it also made things easier.
The Family of Amanda Arnold
Cedar Hill was very professional and helpful in every way during our grief. We wanted and received a honorable and respectful service. Our family greatly appreciated Cedar Hill and the professionalism of Ms. Wills and her staff.
The Family of Augustus Pryor
Cedar Hill lived up to their reputation in every way. I couldn't have asked for better... Thank you for making me feel like family.
The Family of Maurice Contee
Professional, courteous and considerate.
The Family of Marian McDuffie
Not only is the facility beautiful, but the staff members are to! They treat you with dignity and respect. It was "one-stop" shopping. All of our needs were cared for at the location. Staff members even came to our home when it was not convenient for us to come to the facility. Cedar Hill turned one of the "worst experiences" in our lives to one of the "best experiences" of our lives!
The Family of Mary Irene Smith
Cedar Hill was attentive to details and showed genuine concern for our needs. Very professional. I was impressed with the way they accommodated our requirements.
The Family of Edith Dotson
The service was done in a professional way, very pleased with all.
The Family of Jonathan Jenkins
...The level of professionalism that was given from start to finish. This made a difficult time a lot less difficult and painless than expected and anticipated. They really made us feel at ease almost like family. And again, this treatment helped us to deal with our loss and arrangements a lot easier. Everything went well. We appreciate it tremendously. We can't say enough other than again we appreciate the care given to Darryl, our loved one and to us. We still grieve but your care helped us get through those most difficult days. Thank you!
The Family of Darryl Lender
Kindness and professionalism.
The Family of Mildred Griffis
Very good service. My mother could finally rest.
The Family of Vera Clark
I was very satisfied with all the services that was provided. The convenient location and the appearance and cleanliness of the facilities.
The Family of Chiquita Benson
Very patient and understanding... Everything was perfect.
The Family of Annie Mae Williams
Timely return of phone calls, answered questions, and made helpful suggestions. Positive working relationship.
The Family of Warren Lowry
The Family of Lillian Henry
They handled my mother's body and remains as if it was their own. The respect that is given to the family from Jackie and the staff is just amazing. I have recommended Cedar Hill Funeral Home to every and anybody that would hear.
The Family of Floyie Shuford
My family and I have used Cedar Hill for years. They are very compassionate. I would recommend them for your loved ones.
Sue
Very caring people to deal with in a time when you feel so vulnerable and grief stricken. All of this is expensive but we weren't pressured to do anything that we didn't want!
Mary Beth
Your facility does a beautiful and respectful job for the several services that I have attended. Please continue your good work in the Lord, it is very appreciated!
Deborah